News
PE news from the track, pitch and field...
14th June 2023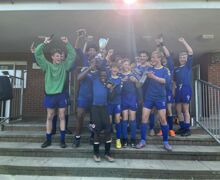 After travelling Furze Platt in Maidenhead for their semi final, Year 8 controlled the game from start to finish and walked away 3-0 winners. Goal scorers - C Mpofu x 2 and TJ Mboge. The final took place on Monday 22nd May at Ascot with Forest beating Edgbarrow 4-0. Goal scorers - C Mpofu x 4. Champions!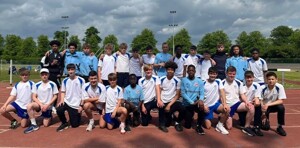 Well done to our Junior and Intermediate boys who competed in the first round of the English Schools Track and Field Cup at Palmer Park; Junior Boys finished 3rd only 8 points off first spot Intermediates finished 6th.

First team football,unfortunately the boys lost their semi final game vs Piggott. After a fantastic 80 minutes the score was locked at 1-1. We lost 5-3 on penalties.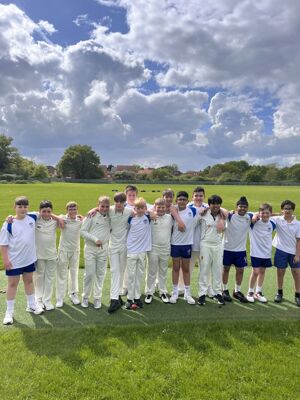 Well done to the Year 7 cricket team this far, who have managed to beat Waingels (5 wickets) in the Reading and Wokingham League, whilst also winning by 25 runs against Reddam in the Berkshire Cup. It has been fantastic to see over 25 students of all abilities have the opportunity to play, alongside the superb support of Harry Brooks (Captain) and Harry Mitchell (Vice captain). Good luck for the rest of the season!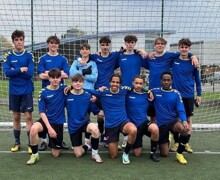 Our U16s won their quarter final county cup game against Cox Green 4-1. They will play Furze Platt soon in the semi finals.