PTA
FOREST PTA
The PTA is a small but dedicated group of Forest parents and staff representatives who hold fundraising and support activities for the school to assist with the provision of resources and equipment and the upkeep of facilities. Recent purchases have included microscopes for the biology labs, GCSE and A level textbooks and practicalities such as new window blinds, plus a significant contribution to the redevelopment of the school swimming pool. We are a registered charity.
Fundraising events - save the dates!
We're planning our next PTA events so please come and check what's happening over the next few months.
---------------------------------------------------------------------------
PTA meetings
We have meetings planned for the following dates from 7:00 - 8:00pm in the downstairs common room area of the Sixth Form building. New members are always welcome but if you would like to come and share some ideas or offer occasional support and not be committed, that's fine too. Any help and support is very much appreciated :0)
Monday, 8th May
Monday, 5th June

PTA news can be found on our Facebook page – just 'like' us to be kept up to date on our activities. Take a look at our news at Forest Newsletters and our photo gallery.
For all enquiries please email our Chairperson at pta@forest.academy
PTA Committee
| | |
| --- | --- |
| President | Shirley Austin |
| Chair | Catherine Parting |
| Vice Chairs | Safeena Tufail and Jazeel Fazy |
| Secretary | Jenny Nunes |
| Treasurer | William Nunes |
We have created a PTA photo gallery. Showing just some of the events and activities the PTA get involved with. Simply click here to view the gallery
Our PTA
Chair - Catherine Parting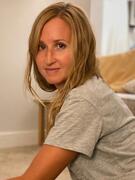 Catherine has a son in Year 8. She is a Speech and Language Therapist and works part-time for the NHS and part-time independently. Catherine works children of all ages but also specialises in stammering.
Catherine loves her job and emjoys being involved in her local church. She keeps fit by running with her son (when she can get him to!) and watching him play rugby. She also has a daugher in Year 6, a dog that she loves to walk and 2 cats (who adore the dog!)
Vice-Chair - Jazeel Fazy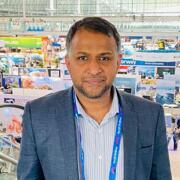 Jazeel is the father of a student in Year 8. He is a passionate community activist heavily involved in social upliftment activities, is an entrepreneur with 20 years of experience in importing seafood from different parts of the world and distribute across the UK.
Jazeel is involved in various charitable activities locally and nationally, particularly focusing youths, empowering them to contribute to nation building. He loves to travel and interact with people to understand the people and the cultures and enjoys to explore and experience the beauty of multiculturalism.
Jazeel is committed to do his best for the development of the school.
Vice Chair - Safeena Tufail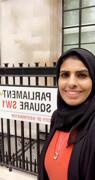 Safeena has a son in Year 8 and is a family lawyer specialising in all areas of family law. She mainly assists with resolving matrimonial finances on separation and breakdown of relationships, pre and post nuptial agreements and also undertakes some private children matters, mainly contact and living arrangements on separation of parents.
Her passion is raising awareness of all issues concerning communities and focusing on supporting various organisations, and sometimes participating in events, most recently doing a skydive in Dubai to raise funds for Daisy's Dream which supports children and their families affected by life threatening illness or bereavement of someone close to them and also last month Safeena participated in a 10km walk in the New Forest raising much needed funds for Brain Tumour Research charity.
Safeena hopes to give her support in helping the school raise funds for further improving the facilities Forest has to offer benefitting both current and future pupils.
Safeena and her family have a cat called Simba and a tank inhabiting various species of tropical fish including her son's favourite, Nemo!
Secretary - Jenny Nunes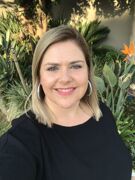 Jenny has a son in Year 9. Having studied Hospitality Management her career has included working for a top game lodge operator in South Africa coordinating large group bookings and related services. In addition, she has spearheaded the growth of weddings at the lodges, and was responsible for sourcing, approving and managing service providers across the various lodges to ensure the bride had the most memorable day.
Jenny was fortunate enough to enjoy some time as a stay-at-home mom and to fully enjoy all aspects of her children's lives. Whilst doing this, she turned a passion into a business and developed her own photography business that specialised in family photo sessions.
Nothing brings Jenny greater joy than to cater and organise special events for family and friends.
In the past Jenny was actively involved in the PTA at her daughter's previous school, and assisted in various projects the school needed assistance with. In addition to this, she organised the annual Christmas Market that proved to be a hugely successful annual event.
During her free time Jenny enjoys spending time with her husband and children, reading a good book or dabbling in the kitchen cooking new dishes.
Jenny hopes to bring her strong organisational and co-ordinating skills to support the PTA members as they embark on fundraising efforts for the school to help improve facilities for the students and teachers.
Treasurer - William Nunes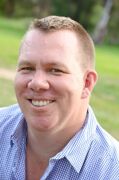 William has a son in Year 9.
A FMCG (fast moving and consumer goods) and Fresh Food Retail specialist with over 20 years' experience in all aspects of FMCG and Retail industries. Most notable achievements introducing NTI concepts, product ranges and streamlined process across global markets.
Having recently moved to the UK, William is looking forward to being involved and supporting the PTA help generate funds that will enhance the student's wellbeing and support learning initiatives.
In his free time he enjoys fly fishing, reading, cooking and tending his Bonsai trees.
How can I help the PTA in raising funds for The Forest School?
Raise money simply whilst shopping online. We encourage all parents to link to the below while shopping online, to raise donations for Forest at no personal cost. All donations go to the PTA to use for various projects and equipment needed by the school. We have accounts with:
SMILE AMAZON
Smile.Amazon search for and choose Forest School Parent Teacher Association. In order to create a small donation to the PTA account you must login using your Amazon details via smile.amazon.co.uk and shop from this page​

EASY FUNDRAISING
easyfundraising once you have an account set up on easyfundraising, you will have the option to install our browser extension which we call, our Donation Reminder. It will pop up on every retailer site where a donation is available which means you don't have to remember to come to easyfundraising first!
Alternatively shop directly via their website or their app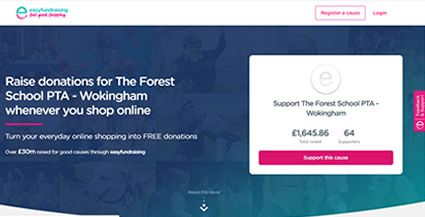 THE GIVING MACHINE
The Giving Machine once you have an account set up on The Giving Machine, you will have the option to install the Shop&Give reminder which sits quietly in your web browser as an extension. When you search for products online, the purple heart icon highlights which shops will give for free via TheGivingMachine. If you don't use a search engine, you'll be notified if the shop is participating in TheGivingMachine and prompted to give as you shop. It really is as simple as that.
Alternatively shop directly via their website or their app