Teacher Training
Become a teacher
Please see the following information about training to teach.
i2i Teaching Partnership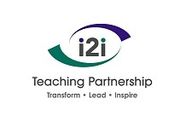 Welcome to the i2i Teaching Partnership – an alliance of highly successful secondary schools in Surrey, Hampshire, Middlesex and Berkshire delivering a first class and highly supportive School Centred Initial Teacher Training (SCITT) programme for aspiring secondary school teachers.
The partnership is led by Weydon School - an Ofsted 'outstanding' school which has a passion for the professional development of all those in the teaching profession; from helping Trainees take their first steps in the classroom, to helping nurture school leaders of the future. We go the extra mile in delivering a first class school-based Initial Teacher Training programme (11-16) leading to both QTS and PGCE, which aims to equip you with the skills, knowledge and resilience needed to become the best teacher you can possibly be. If you are a dynamic individual with the passion and drive to become an outstanding teacher, we would like to hear from you.
We also welcome potential applicants to register for our School Experience Programme. School experience is invaluable for you if:
you would like to gain an insight into teaching and find out if it is for you

you would like to gain observational experience prior to interview
You can register and apply for this programme at www.i2ipartnership.co.uk/34/school-experience-programme
Further information:
Tammy Cresswell: tcresswell@weydonschool.surrey.sch.uk
For more information please visit https://www.i2ipartnership.co.uk/
Wokingham Federation - Teacher Training
Are you interested in training to be a teacher in Wokingham?
Working in close partnership with the University of Reading, the Wokingham Federation can offer you high-quality Initial Teacher Training (ITT) in highly regarded and academically successful schools.
With bursaries of up to £30,000 available to successful applicants, teacher training with the Wokingham Federation could be the ideal career choice for you. With all courses leading to Qualified Teacher Status (QTS) and a Postgraduate Certificate in Education (PGCE), the Federation can offer you the perfect springboard to a rewarding and enjoyable career working in schools.
Please see www.wokinghamfederation.co.uk for more details. If you have any questions or would like to discuss this further, please contact the school's ITT Coordinator or Wokingham Federation Manager Julian Bushell at jbushell@bulmershe.wokingham.sch.uk