News
Rugby Superstars!
25th November 2022
Both the Year 7 and 8 rugby teams completed unbeaten seasons for the first time in living memory as they competed in the annual Berkshire Festivals. Notoriously tough tournaments were testing for the two teams as they put their growing reputation on the line. The Year 7s were triumphant against St Crispins, Piggott and Bohunt school whilst the year 8s defeated Reading Blue Coat, Kennet School and Park House. Two great days of rugby saw 50 boys represent the school.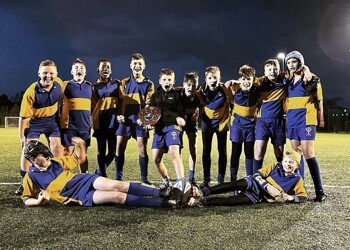 The Year 7 regular season culminated in the District Cup finals night last week. In a tough semi-final they overcame a spirited Maiden Erlegh side to reach the final against hosts Bohunt. The final was keenly fought but the Forest boys came out on top winning 3 tries to 2!!!
The Year 8 team also reached their area finals night last week hosted at Reading rugby club. Following much cup final heartbreak in Year 7 f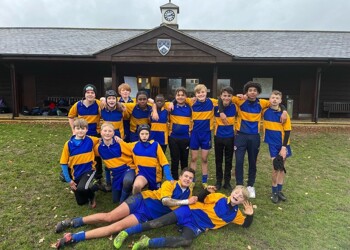 or this team, they were ready to go one better this year. Denefield in the semi final were no match for this team and the final versus St Crispins was a game they were never going to lose. Well done to the lads on a superb year!
The Year 9 team also had a phenomenal season. Unbeaten as they reached finals night they were playing the best rugby that they have ever played. New arrivals from other schools bolstered the squad and made them difficult to beat. They reached the final where they played a very strong Bohunt team. Unfortunately they lost 1 try to nil but were a credit to the school. Well done to all involved.