News
Winter Creative Writing Competition
13th January 2021
Forest's Winter Creative Writing competition.
We had over 60 entries this year - ranging from fun chirpy rhymes about Rudolph to hard-hitting and highly lyrical pieces examining the impact of poverty at Christmas. Congratulations to all our writers, it was a pleasure to read all the entries.
Please congratulate our competition winners for their fantastic work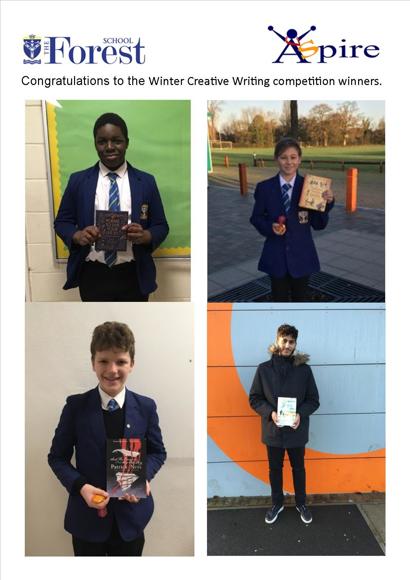 .
KS3: Levin G for his imaginative story involving time-travel, portals to other worlds and a Christmas miracle.
William W for his evocative and well-crafted short story set in a Canadian forest.
KS4: Gabriel A for his powerful and striking poem exploring harsh weather.
KS5: Kaamil K a very talented young voice - for his poignant and thought-provoking poem which depicts the hardships some people face in the season.
The English Dept