News
Meet the Head Boy and Head Girl
4th July 2023
After being put through a rigorous interview process with Ms Austin and Mr Jackman we're delighted to announce our new Head Boy—Matthew Kelly and Head Girl—Honor Bradshaw; congratulations!! Read on to find out a little more about them...
Who am I? Hi, my name is Honor Bradshaw and I am the new Head girl of The Forest School. The A levels that I take are PE, Psychology and Geography.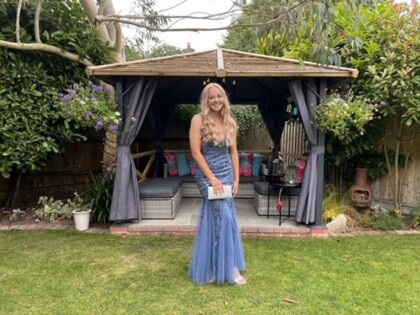 What I love about The Forest: After being at the school for a year now, and coming in as an external pupil, I have loved the warm welcome and positive vibe that has greeted me. All the teachers are so friendly and I love PE lessons and helping out the younger years where possible.
Outside of school: Outside of school I spend most of my time playing sports and I enjoy working at my part time job. I love playing with my dog and I enjoy socialising with friends.
Music: I love going to concerts and festivals.
Sports: Sport is my passion and I hope to become a PE teacher one day. I love playing all sports especially netball, hockey and rugby. I am a Level 1 netball coach, Level 2 Dodgeball Coach and Level 1 Gymnastics coach. I am sport crazy so any sport thrown at me I'll give a go.
Favourite colour: I love the colour blue.
Guilty Pleasure: Chicken! Love any kind from a chicken burger to chicken nuggets!
Who am I? I am Matthew Kelly and I'm currently in Yr12 and nearly finished my first year of A-Levels in PE, Physics and Economics and have been at Forest since Yr7.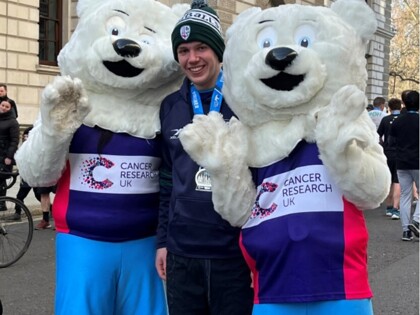 What I love about The Forest: The community and the atmosphere, also all the opportunities it has given me to further develop myself.
Out of school: I am very often found doing some sort of sport or walking the dog. When I get the opportunity, I love to travel whether that is in this country or abroad. Some of my favourite destinations are Aldeburgh, Keswick, Cancun or Vancouver.
Sports: I am known to pretty much always know the cricket score, I also love to play cricket and use to play rugby. Along with this I am a keen runner and swimmer, and have entered my first triathlon next month. I will pretty much watch any sport on TV but especially Athletics, F1, American football or rugby and I support London Irish.
Guilty pleasure: Chocolate especially Lindt!