News
McLaren STEM Day, vavavoom!
16th November 2022
McLaren seeks to inspire next generation of engineers

For many students, Thursday 3rd November is a day they will remember for a long time. Oliver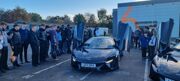 Nixon, a Principal Engineer at McLaren Automotive, and his colleagues Harley, Alex, and Farhaad visited the school as part of an organised STEM (Science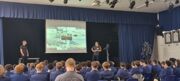 , Technology, Engineering and Maths) focused day where all students were able to hear from each of the McLaren engineers about; their educational journey to secure their dream job, the steps McLaren take to go from an initial concept to produce world dominating cars and what its is like on a daily basis to design, build and test supercars for a living.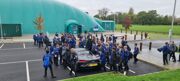 Oliver and his colleagues brought not one but two brand new McLaren Artura hybrid supercars with them for The Forest boys to get a hands on experience with. The Artura can accelerate to 62mp in 2.9 seconds and is capable of going up to 205mph. This was a once in a lifetime opportunity as these cars are so exclusive they are not even available to purchase yet and have a hefty £200,000 price tag when they are later in the year.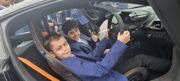 This visit was so aspirational for all of our Forest Students and we are very grateful for Oliver, his colleagues and McLaren for giving up their time to provide this fantastic opportunity.
"Thank you so much for organising this day - it was amazing". " This is the best school event EVER". " Thank you so much for opening my eyes to the world of Automotive Engineering, I am really considering this as a future career now". "BEST DAY EVER".