GCSE Options
Choosing Your GCSE Options
At The Forest School we ask Year 8s to select their GCSE su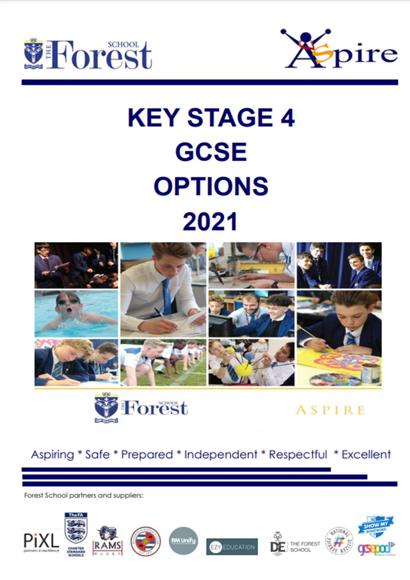 bjects. This means students begin studying for their GCSEs in Year 9.
There are core subjects that you must study, but you can choose the other subjects - these are called your Options. Please find the Option Booklet 2021
Not sure what to choose?
If you are not sure about what to choose, talk to your teachers, your tutor and your parents, carers or guardians or have a look online at https://nationalcareersservice.direct.gov.uk/job-profiles/home or investigate through https://futurefinder.yourlife.org.uk/
Note: GCSE gradings changed in Sept 2015.
A*-C became 9-1. Please see the Ofqual explanation of the way grades have altered.
We are committed to achieving the highest standards in our schools. That's why we have revised our GCSE qualifications in England to make them more demanding. We have done this so our young people have the knowledge and skills they need to succeed in 21st century Britain, and to match those of their peers in high-performing education systems elsewhere in the world.