Careers
Careers Support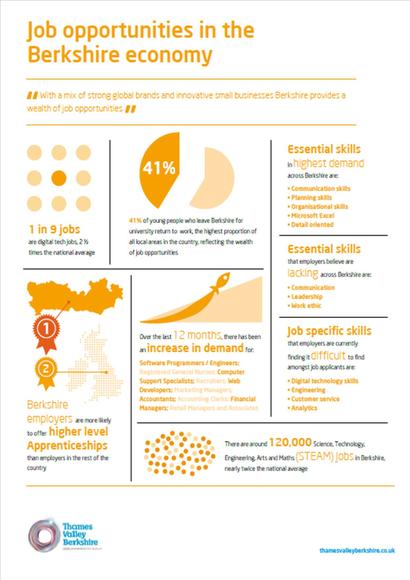 Through Year 7 - 11 careers support is available through the school Careers Lead, Mrs Lewington. Many career events take place, including career specific speakers, workshops, information about college, apprenticeships and sixth form, CV writing, interview techniques etc.
As part of the PSHE curriculum we provide career-related lessons, activities where local businesses help to provide a realistic experience such as Mock Interviews, college and apprenticeship events, and trips related to various career topics.
For students needing careers support, our school Careers Lead, Mrs Lewington provides advice and guidance. We also recommend the National Careers Service website.
A number of independent careers sites help parents specifically. These include Adviza and Careers Advice for Parents.
What will you do when you leave school?
All young people must stay in some form of 'learning' until either their 18th birthday or when they achieve a level 3 qualification such as 2 A-levels or similar.This is known as 'Raising the Participation Age' or RPA.
What this means for you ....you must choose one of the following:
An Apprenticeship

Full-time education in school or college

Employment, self-employment, volunteering (including caring), or an internship for at least 20 hours a week, for more than 8 weeks, and attend part-time learning for the equivalent of 1 day per week.
Why is this better for you?
You will have better job prospects and increased earnings over your lifetime. For example, getting a level 2 Apprenticeship by £73,000, and a level 3 Apprenticeship increases earnings by an estimated £105,000. The opportunities for unskilled work are shrinking drastically, so choosing an option will help you compete and hold down work in the future.
In the press.......Good grades put money in your pocket
Recent research shows that getting at least 5 A*-C grades at GCSE opens the door to higher earnings. Read more here.
Earning & Learning
If you are not on an Apprenticeship, but are employed, you will need to either:
Train towards an accredited qualification as part of that job, or

Enrol on an accredited part-time course for the equivalent of 1 day per week in addition to your job.
Where can I find out more?
For more information, click here to go to the Adviza (previously Connexions Berkshire) web site, or speak with Mrs Lewington, Careers Lead
Deciding on your career
Events & Advice - useful careers web sites and advice services, the latest on careers events, college open days in the area, company events, preparing a CV, wowing at interviews etc
Jobs & Training - current job vacancies (including part time), those advertised in local newspapers, and links to companies recruiting. Help with applications & CVs. Advice for school leavers. See also Apprenticeships.
Apprenticeships - links to the current vacancies and how to apply.
Volunteering - expand your CV and your skills and improve your chances of getting the job or uni place you want . Links to local volunteer centres and volunteer schemes.
Still not sure which career?
There are plenty of organisations and web sites to help you with ideas, and decide the next step on your career path.
Try work experience or a part time job. A work placement during the school holidays, can help you try out options whilst gaining valuable contacts. Part time work in any area will help with accessing your chosen career area e.g. serving food can help develop your customer skills, whilst newspaper delivery jobs show job commitment.
The hours you can work vary according to your age.
Have more than one option - your 'Plan B' - in case something unforeseen happens like you don't achieve the grades you need.
Know when you can leave school. Click on the link below to see government guidelines.
https://www.gov.uk/know-when-you-can-leave-school
National Careers Service helpline for Teenagers
National Careers Service
Telephone: 0800 100 900
Text messages: 07766 413 219
Textphone: 0800 096 8336
Monday to Sunday, 8am to 10pm
Find out about call charges
You can also arrange for a National Careers Service adviser to call you - this won't cost you anything.
Jobs and Training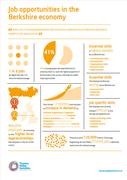 All about Apprenticeships and Traineeship
Why should I do an apprenticeship? It's a real job with training, so you can earn while you learn and pick up recognised qualifications as you go. Training may take place on the job, at college or, for higher level apprenticeships, actually at a university or combination. Your employer will pay for your training and, in some cases, university fees.
There are over 180 different types of apprenticeships in a wide range of subjects - from arts, farming, child care, IT and accountancy to more traditional subjects like engineering and motor mechanics. Click here to see the full range. If you live in England, are >16 and not in full time education you can apply. Apprenticeships take 1-4 years.
Find out more about Apprenticeships