News
Year 12 students get a lesson on innovation
9th March 2023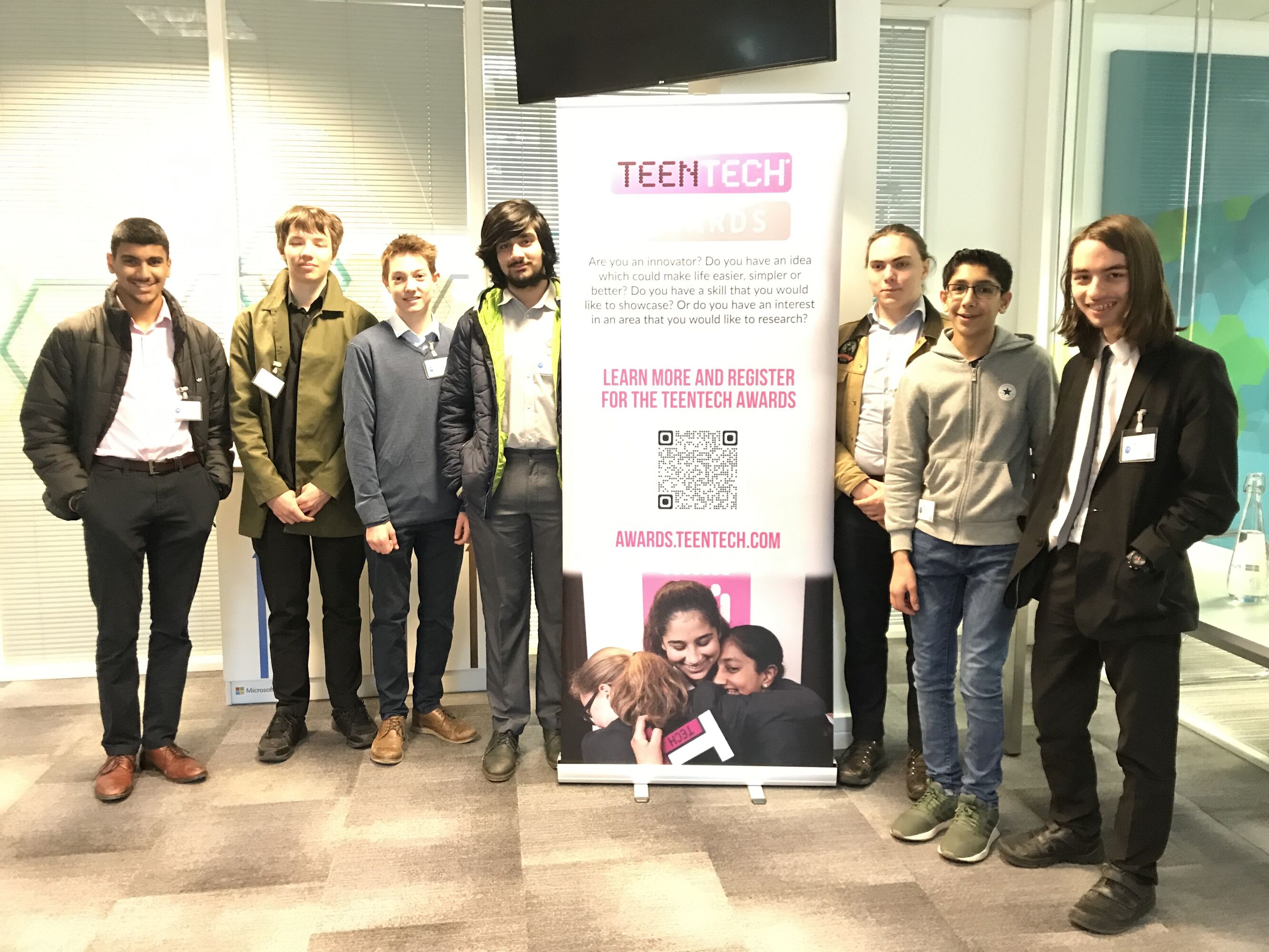 TeenTech and Microsoft are partnering to deliver these innovation days to schools and students. Seven Year 12 Computer Science students visited Microsoft Headquarters on Tuesday to take part in a fantastic opportunity to learn from healthcare and medical professionals about the challenges, and then dived-deep into exciting technology that students can use to help tackle these problems, including Machine Learning and Artificial Intelligence, Virtual Reality, Augmented Reality and Mixed Reality, Data Science, Internet of Things and Sensors, Robotics, and more.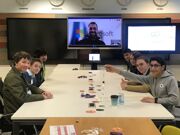 Students had an opportunity to speak to experts from companies such as Microsoft (HoloLens), Nuance (Voice Recognition) and Kainos (Artificial Intelligence). As you can see in these photos, the students had a lot of fun looking at a 3D model of a heart using Microsoft HoloLens. It is mixed-reality technology, which is a blend of virtual and actual reality.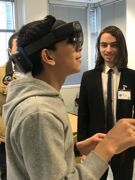 After lunch students worked in groups on their own innovations using technology and data to improve Patient Safety in the UK. We looked at high-risk industries such as aviation and cyber security, the use of technology and how candid reporting has made major improvements.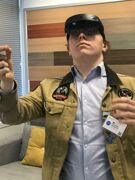 Questions that students were considering: How could better use of data, AI, and Machine Learning have a similar impact on patient safety? Our students did not disappoint as they pitched their ideas to industry experts afterwards and I can report that nobody got fired! Students will continue to build and develop their ideas with and will be assigned industry mentors to assist them through the process. They will submit their plans at the end of March to the TeenTech Awards and hopefully get invited to take part in the finals.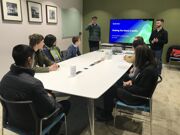 The day was a great success and the students left feeling inspired and motivated to use technology to make a difference in the world.