Extra Curricular Clubs & Activities
The Forest School runs many clubs/activities during and after school.
Click Clubs and Activities List 2020 to download a copy of the current clubs and activities information.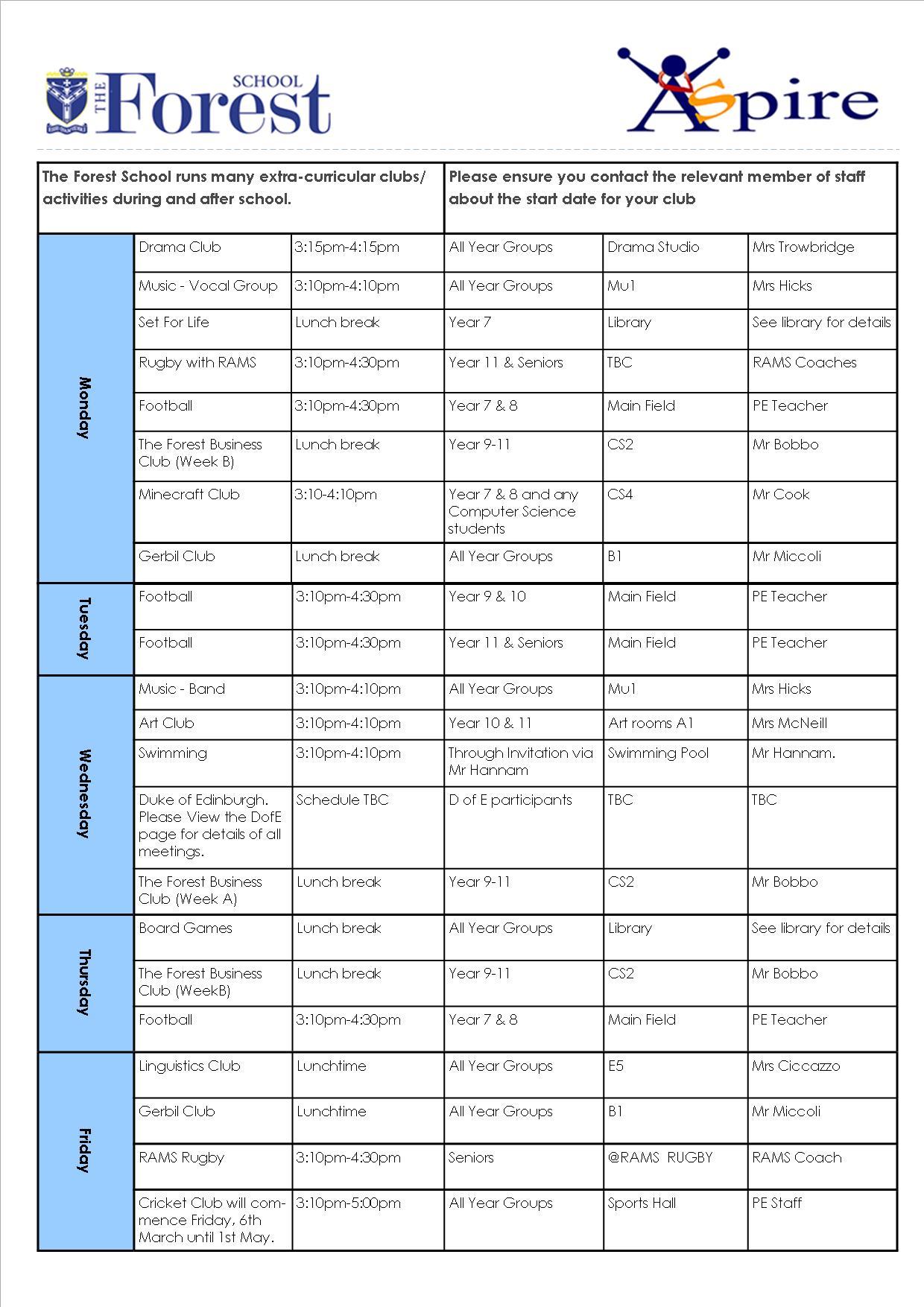 NB: During the summer term many teachers will run additional revision sessions for those students taking exams in May and June. This may restrict some of the extra curricular activities. Please ensure you contact the relevant member of staff about the start date for your club.