Examinations & Revision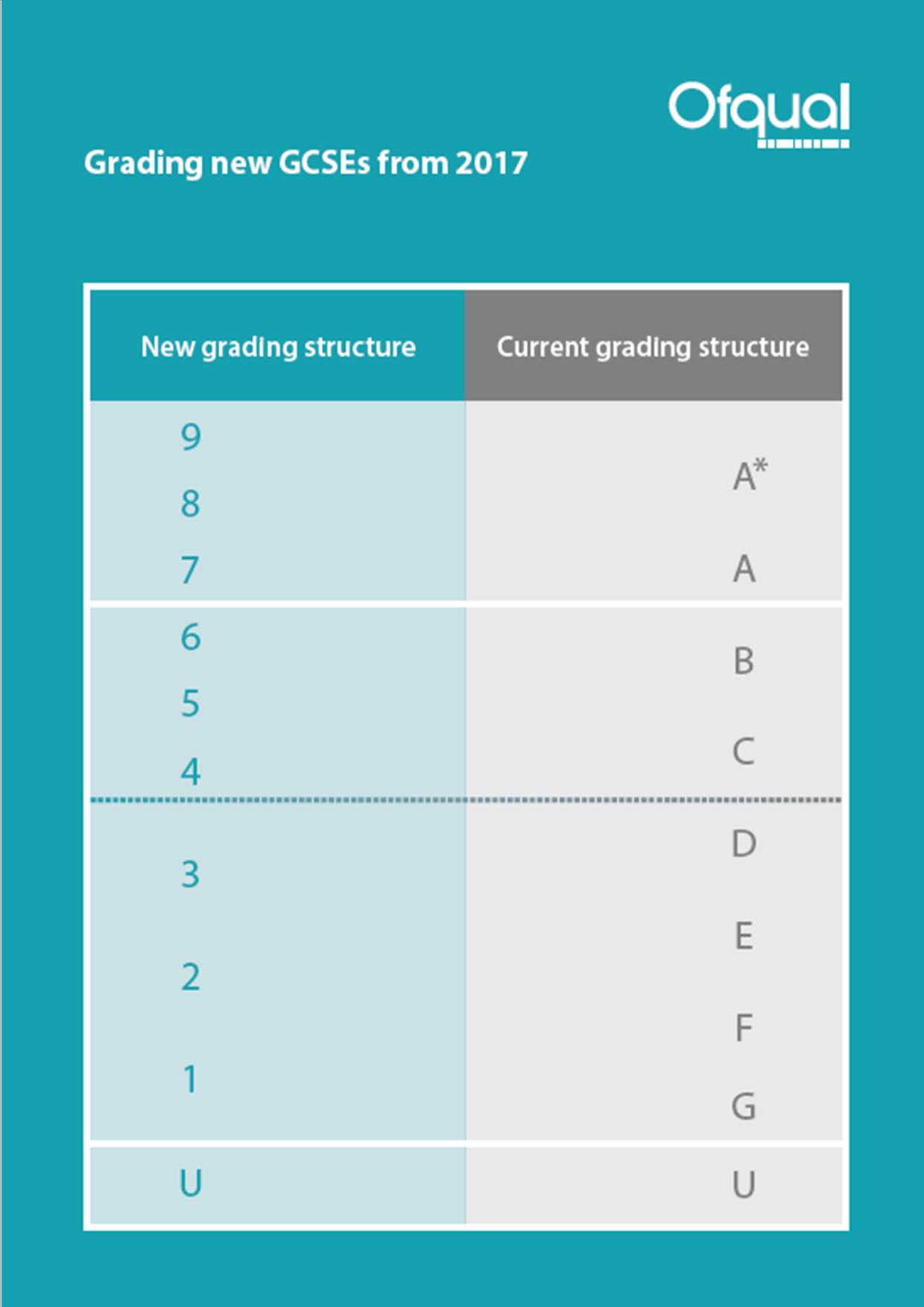 GCSE Grading from 2017
GCSE Grading from 2017
GCSE Grading from 2017
By 2020, all GCSEs in England will be reformed and graded using numbers instead of letters. However, most GCSEs taken by students at schools in Wales and Northern Ireland will continue to be graded A* to G. Ofqual, the exams regulator, have produced guidance which helps explain the differences and similarities between GCSE qualifications in England, Wales and Northern Ireland.
Note: GCSE gradings changed in Sept 2017. A*-C becomes 9-1.
To view the Department for Education GCSE Guidance for Grades for employers click here
Certificates for A Level and GCSE exams sat in May and June 2019.
Certificates for A Level and GCSE exams sat in May and June 2019 are ready for collection from the Main School Office. Please note the following:
If your son or daughter is a student at The Forest, these will be available for them to collect from the Main School Office 8:00am - 4:00pm Monday - Friday during term time.
When collecting from reception, we will ask to see a form of ID to ensure your A Level and GCSE
We ask that if any certificate would like to nominate someone to collect them on their behalf that they email authorisation to office@forest.academy, naming the person nominated.
Anyone collecting certificates, including the certificate holder, will need to produce some form of ID, to ensure the correct certificates are released.
Exam Information you need to know
Exam information you need to know:
Arrive in school uniform.
Coats and bags are not permitted inside the exam room.
Ensure you know your individual candidate number. This must be written on every exam paper.
Bring all the equipment you need with you in a clear pencil case. All exams must be written in black ink. Ensure you have pens, pencils, maths sets and a calculator. Equipment will not be provided in the exam room.
You may bring a non fizzy drink in a clear bottle with the label removed. Sweets are permitted but wrappers must be removed in advance.
Exams start at 9.00 am or 1.30pm (Note: different times for mock exams). Please arrive in plenty of time. Seat plans will be clearly displayed outside the exam room, Ensure you know your seat number before entering the exam room.
Once inside the exam room you may not leave until the end of the exam.
Pay attention to the 'Rules' posted outside of the exam rooms, with particular regard to mobile phones, other communication devices, and revision notes.
Once inside the examination room you must remain in absolute silence. Do not speak or communicate in any way with other pupils. Do not write or draw any offensive material on the desk or any examination stationary. Listen carefully to the invigilators instructions.
If you have any questions, raise your hand and wait for assistance. Carefully read the instructions on the front of the examination paper. Check you have been given the correct paper, subject and tier.
If in doubt ask the invigilator before the exam starts.
If the fire alarm sounds during your exam, remain silent and await instructions from the invigilator.
You must stay until the end of the exam. If the exams finishes after the buses have left you are responsible for your own transport home, so check your exam times and make arrangements beforehand.
Late arrivals: If the exam is in progress then you will be allowed in and given full time. If you arrive after the exam has finished you must contact Miss Farr immediately on arrival. Do not speak to other pupils who have taken the exam. If you have any queries regarding exams please see Miss Farr.
GCSE Exam preparation information
GCSE After School Revision Sessions 2020
Please find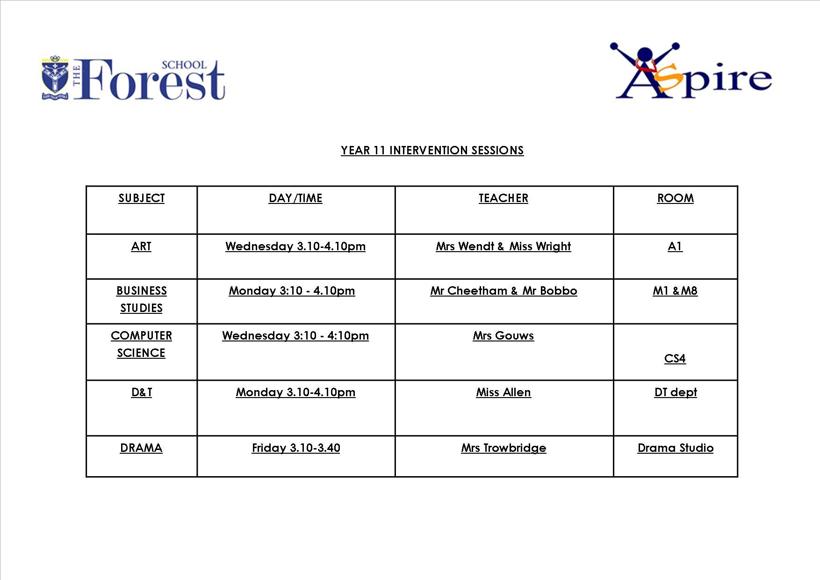 the following revision sessions are taking place after school: