RAMS Rugby @ Forest
We are delighted to partner with one of Berkshire's premier rugby clubs. Our rich heritage of sporting achievements has been enhanced with the exceptional coaching and game strategy from the coaches at RAMS. In the first year of our partnership Forest took the U18s Berkshire Cup title.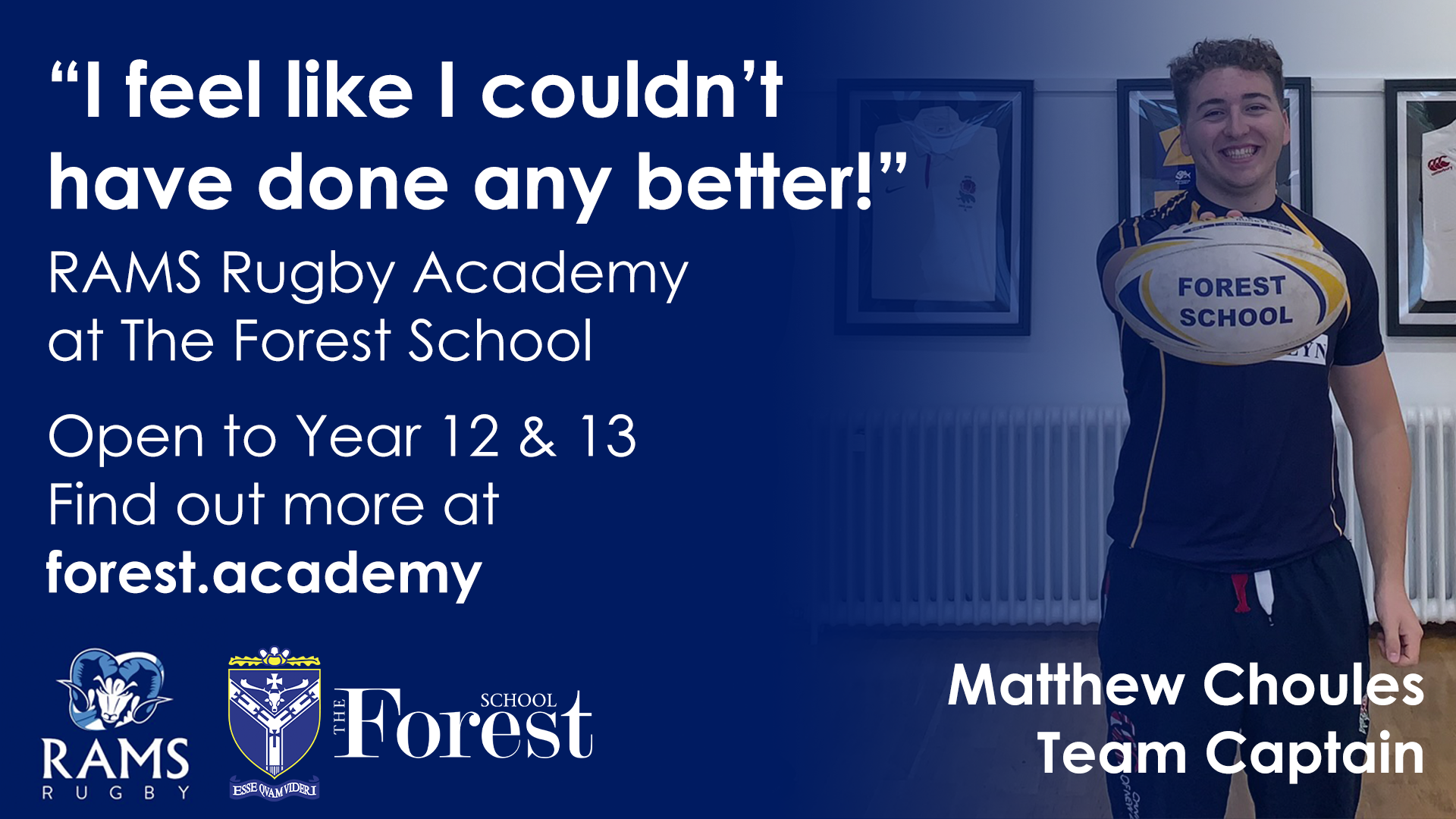 To take part please fill in the following RAMS @ Forest form and medical information or contact Office@forest.academy
Study at The Forest and play rugby at RAMS Rugby Academy
The Forest Sixth Form has many excellent course choices for you to choose from. And offers many extra curricular opportunities, one such opportunity is to be part of the RAMS Rugby Academy, based at The Forest School.
Click here to read about what being part of RAMS Rugby Academy is all about.
Don't hesitate to contact Mr Eaglesham or Ms Collins for more information.
Hear from three of Forest's sixth form students who trained and played with RAMS Academy
Hear from Marcus about what it was like to train at Forest Sixth Form with RAMS Rugby Academy
Matthew talks about how he feels training with RAMS Rugby Academy has benefited him..